Tour Our Space
Gray Design Building  |  349 Scott Street Lexington KY 40506  |  2024
The Gray Design Building is situated at one of the most prominent entries into the city of Lexington and is set to become the new home for the Department of Landscape Architecture. We will be sharing this new space with our colleagues in the College of Design, whose programs include architecture, interiors, historic preservation, and product design. Additionally, representatives from biomedical engineering will be present through a partnership with product design.
Many thanks to Studio Gang, the Design Architect; K. Norman Berry Associates Architects, Architect of Record; Carman, Landscape Architects; CMTA Engineering; Turner Construction; and to Keith Ingram, our capital construction project manager.
We are very grateful to the numerous donors who have, collectively, made this building possible for our students.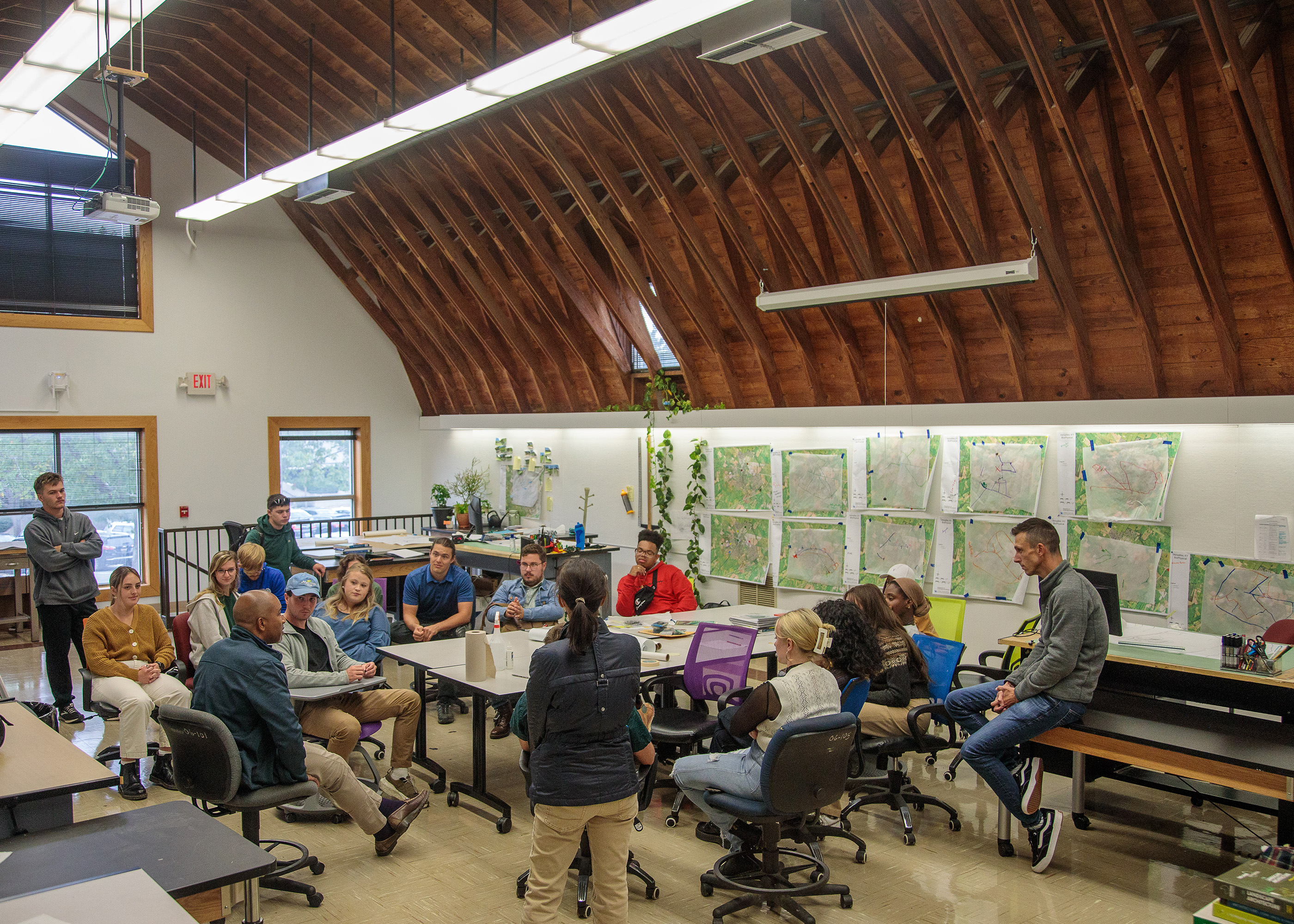 E. S. Good Barn  |  1451 University Drive Lexington KY 40546  |  1992–present
The Department of Landscape Architecture's current studios are in a dramatic lofted space in a renovated dairy barn on the UK campus. The 9,000 square foot loft facilitates our students' creativity, hard work, and their interactions with each other and the faculty. In the E. S. Good Barn, all LA studio classes are under one roof with space to support individual studios and program-wide events. Landscape architecture students have 24/7 access to their design space.
Faculty and department offices are located in the Agriculture Science Center North, at the corner of S Limestone and Cooper Drive.