Information Hub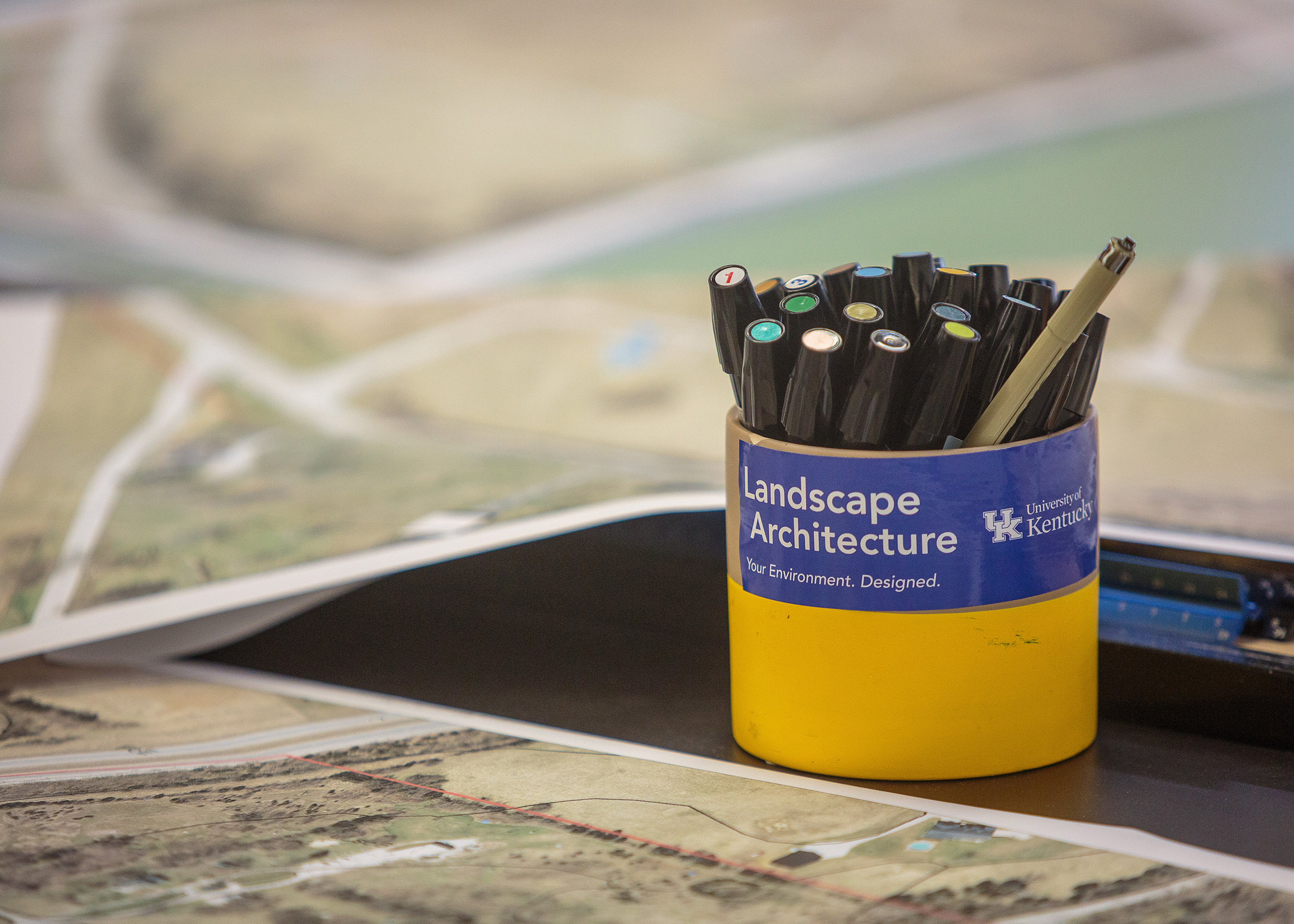 Access program documents and useful weblinks. 
This page houses a great deal of information, but it is not intended to be an exhaustive tool for resources offered by the University of Kentucky. Please contact us if you have a question not answered by the documents or links here, and we will help you troubleshoot. 
Landscape Architecture, General Information
Landscape architecture is a creative STEM profession that harmonizes the natural and built environments.
Landscape architects design public spaces such as parks, campuses, streetscapes, and urban gathering places that shape community identity and provide opportunities for public life. They create more sustainable and active communities through accessible infrastructure for walking, bicycling, and other forms of transportation.
Landscape architects improve air quality and mitigate high temperatures with urban green spaces. They design resilient infrastructure solutions for problems such as increased flooding from stormwater and rising sea levels aggravated by climate change. Additionally, landscape architects conserve valued natural and agricultural resources by analyzing regions and working with communities on plans for landscape stewardship.
Landscape architects collaborate with private clients and communities to make memorable places to live, work, and play. They also work closely with allied professionals such as architects, engineers, and environmental scientists.
Landscape Architecture is regulated by all 50 states and the District of Columbia to protect public health, safety, and welfare. Across the nation, licensure involves a university degree in landscape architecture from an accreditied program and passage of the national Landscape Architect Registration Examination (LARE). Most states also require a period of supervised practice. Currently, 30 states require landscape architects to complete Continuing Education hours to maintain their license.
Landscape architecture has been accredited at the University of Kentucky since 1978.
Accredited Degree Programs (national)
UKLA Program Information
Students must meet with their academic advisor at least once a semester, but are encouraged to communicate with us more frequently. All UKLA students are welcome to arrange appointments with Academic Coordinator Christina Wilson at any time.
Financial Resources
Academic Common Market: Tennessee residents qualify for in-state tuition through the Landscape Architecture degree program.
University and College Support